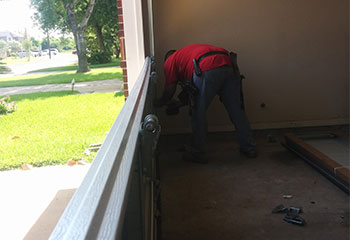 Garage Door Troubleshooting
Customer Issue: This client's garage door reversed before it touched the ground.
Our Solution: We adjusted the close force by turning the force-adjustment screw until the door was closing properly.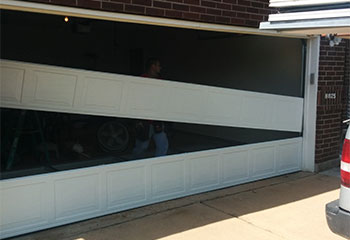 Garage Door Off Track
Customer Issue: A few of the wheels were jumping off the track.
Our Solution: We manually opened the door and locked it in place. We then pulled the outside edge of the track open and moved the wheels back on track. We knocked the track back in place with a mallet and tested the door to make that it was working properly.
Monty Wilkinson
- Longwood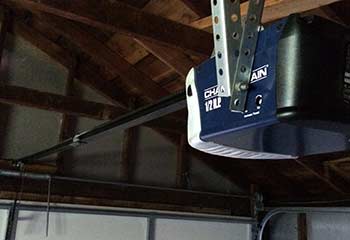 Opener Replacement
Customer Issue: After eight years, this client's opener just stopped working.
Our Solution: We removed the old opener and installed a brand-new Chamberlain MyQ Belt Whisper Drive Garage Door Opener.
Sunny Montrose
- Winter Springs