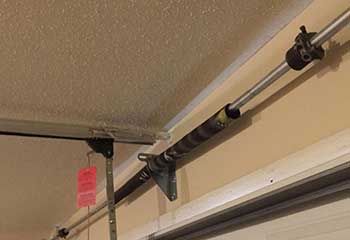 Broken Spring Replacement
Customer Issue: What Mrs. Henson heard from her garage was the sound of one of the springs breaking.
Our Solution: We removed both extension springs and installed a new pair. Then we operated the door a few times to make appropriate adjustments to the system. We resolved a few minor issues by carrying out regular maintenance tasks: tightening into place, applying lubrication, and the like. Once we were done, the door was fully functioning again and, more importantly, perfectly safe to use.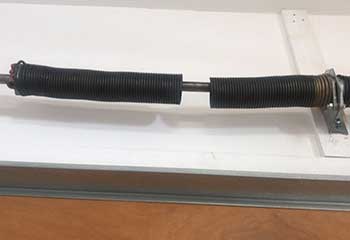 Garage Door Spring Replacement
Customer Issue: This customer's extension spring snapped and required a quick replacement.
Our Solution: After disconnecting the garage door from the opener, our team inspected all of the parts to determine which of them needed to be replaced due to wear, aside from the already broken spring. Once any necessary springs were removed, new extension springs were carefully installed and tested.
Lance Barnett
- Casselberry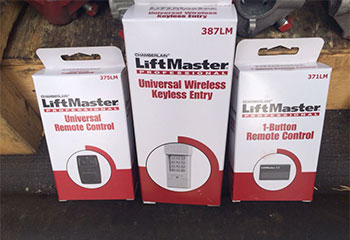 Opener Remote Control Failed
Customer Issue: Malfunctioning remote.
Our Solution: We tried several fixes but the remote had been too far gone and the cost of repairing it would've superceeded the amount a new one would cost. We offered the customer a new Clicker KLIK1U Universal 2-Button remote that was an improvement compared to his old unit. He agreed, and we quickly calibrated his new unit with his opener and made sure it was working perfectly.
Louise Garcia
- Lake Mary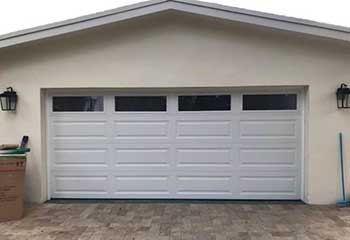 New Garage Door Installation
Customer Issue: Wanted a new door.
Our Solution: This customer was looking for a beautiful new door. We recommended a steel door from the Amarr Classica collection, which looks like wood but is actually sturdy metal. We installed the new door at the customer's home and made sure it was able to open and close safely and smoothly.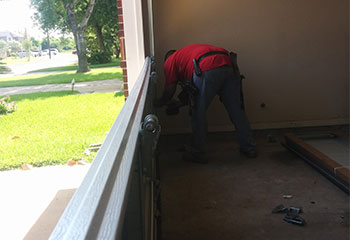 Garage Door Troubleshooting
Customer Issue: This client's garage door reversed before it touched the ground.
Our Solution: We adjusted the close force by turning the force-adjustment screw until the door was closing properly.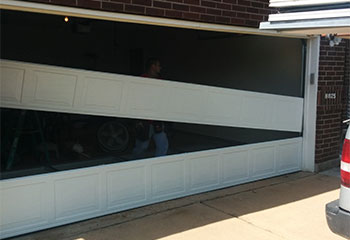 Garage Door Off Track
Customer Issue: A few of the wheels were jumping off the track.
Our Solution: We manually opened the door and locked it in place. We then pulled the outside edge of the track open and moved the wheels back on track. We knocked the track back in place with a mallet and tested the door to make that it was working properly.
Monty Wilkinson
- Longwood